MIMMI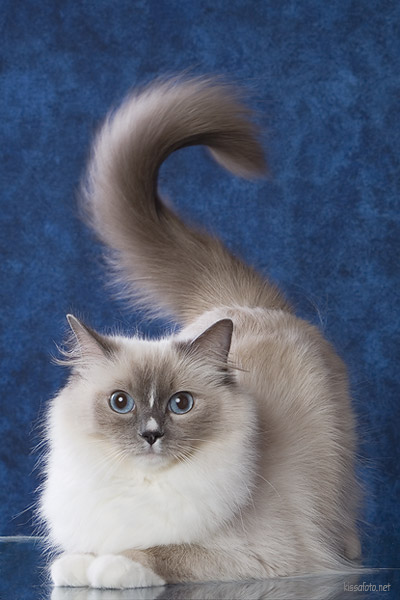 kuva Jan Nyström, Kissafoto
CH Shyshaman´s I Am Music
RAG a 04
s./ b 16.8.2004
Kissalamme kantanaaras.
Mimmi is a very independent lady
but at the same time social,
sweet and has been a very good mother to her babies.
Sukutaulu/ Pedigree
Bloodtype A
HCM, PKD and RN negative - tested 28.10.2005
PKD and RN ultrasound scan - negative 13.4.2007
FeLV,Fiv negative, 28.10.2005

AURA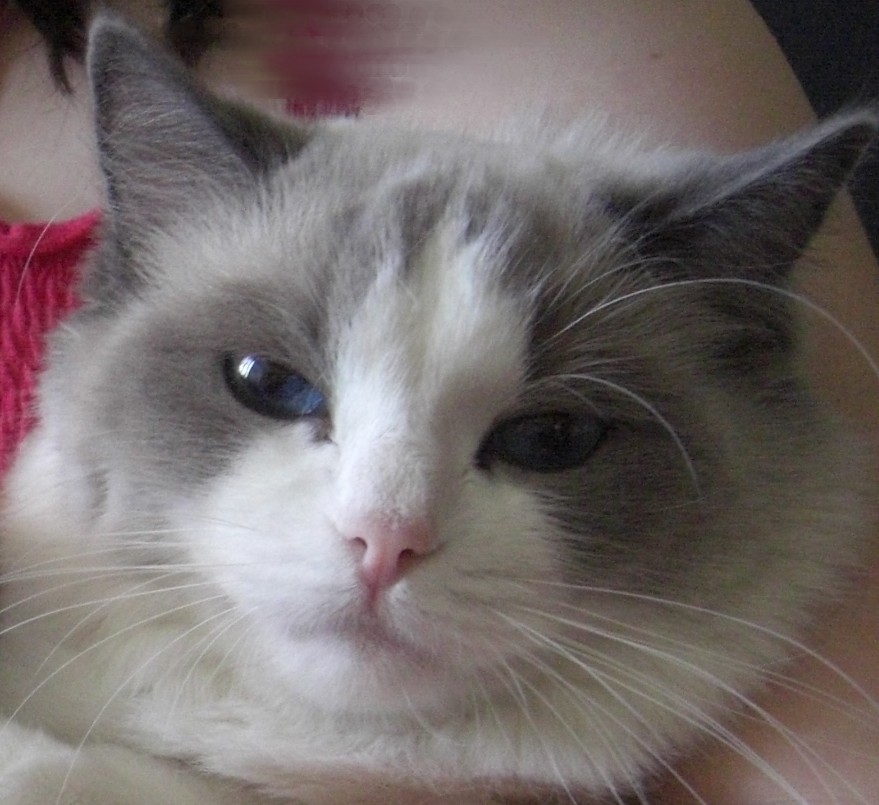 Bobkatin Lady Riverknee
RAG a 03 (hm)
s./b. 12/08/2006
Aura on B-pentueestamme ja kahden pentueemme emo. Kookas ja hyväluonteinen naaras, joka oli oikea malliemo. Aura siirtyi eläkkeelle ja Snellmannien omistukseen toisen pentueensa jälkeen.
NANA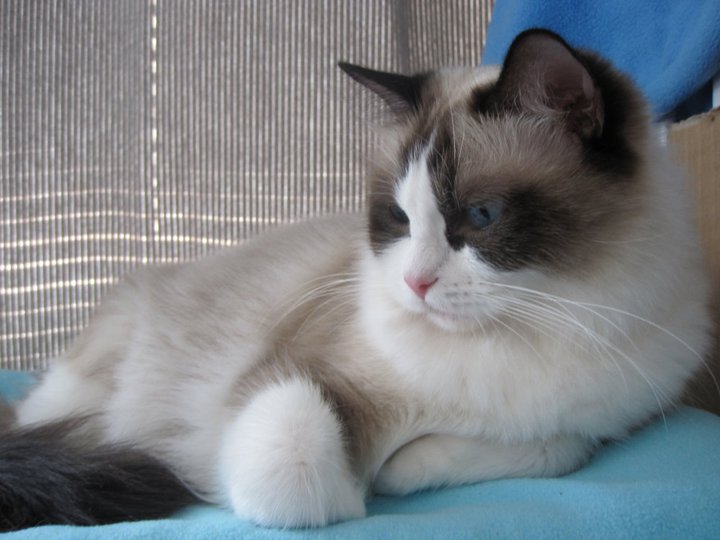 CH BE* Paramountcy Dolls Nyanna
RAG n 03 (true bicolour)
s./b.29.6.2008
Kasvattaja/Breeder: Carinne Schoonderwoert, Belgium
Isä/Sire: EC Chatandolls Pacho, RAG a
Äiti/Dam: Ragkoenin Kiss, RAG n 03
Bloodtype A
FeLV, FIV neg/neg (29.12.2011)
HCM gentest N/N (31.12.2009)
Nana is a true clown in our family :) She just loves to play and to be with people and gets along with all the cats. She is not afraid of anything but is the first to arrive when you come home or when we vacuum clean or dry our hair...
The most pleasant place for her is in your lap. She just purrs and spreads her paws at the same time. And if you don´t pay attention to her she will let you know ;o)

Thank you Carinne and the whole family for this sweet "little" purrpaw!
MARTTA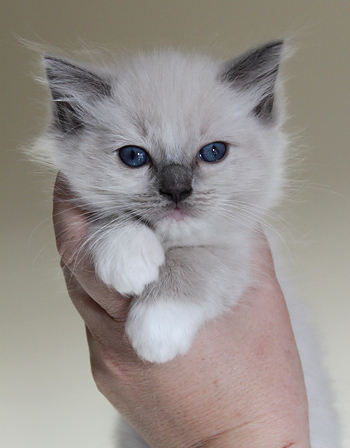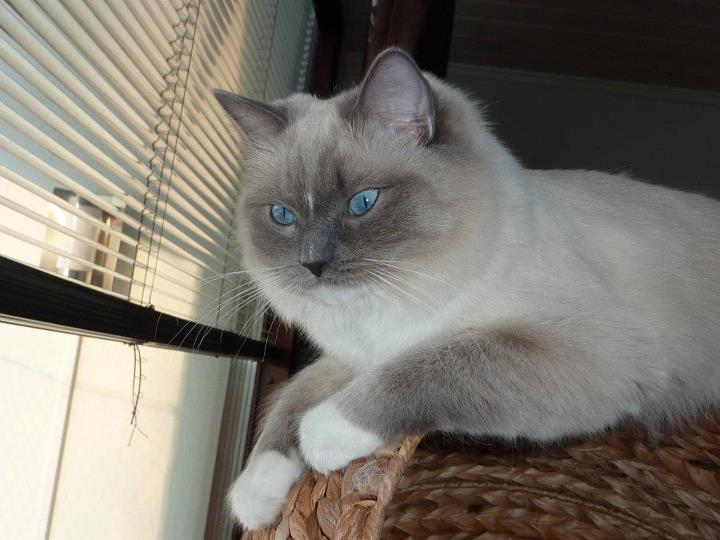 Pic Sini Rajahalme Pic Tiina Salama
FI* Riverknee Survivor´s Sea
RAG a 04
s./b.28.7.2010
Isä/sire: SC Operadoll´s Endearing Edgar
Emo/dam: SC Riverknee Highest Hopes
Bloodtype A
FeLV, FIV neg/neg (6/2011)
HCM gentest N/N (both parents negative)
Martta asuu Tiinan luona ja viettää eläkepäiviään. asai maailmaan kaksi Riverknee pentuetta, joissa molemmissa oli 3 pentua. Valitettavasti pentuja ei jäänyt jatkamaa sukua ja Martan ihanaa luonnetta.
Lemmikkinä- as a pet:
ELSA
"Homecat"
Elsa löysi kodin Tampereelta koiran kaverina ja pääsee nyt valvotusti ulkoilemaan.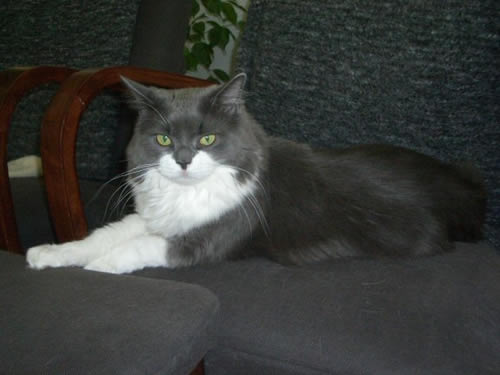 Elsa on löytökissa, syntynyt vuonna 2001.
Elsa is our homecat and was found in the Helsinki area forest as a kitten. elsa lives in Tampere nowadays.